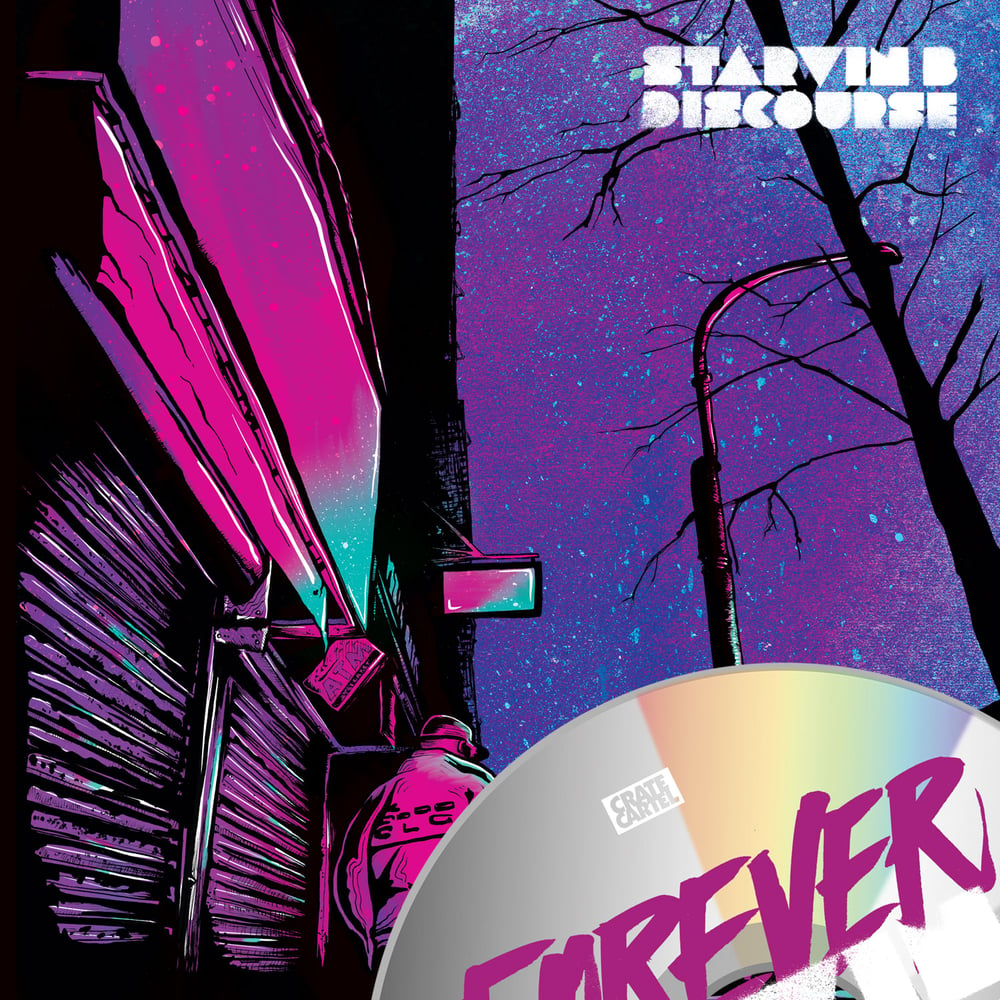 Discourse & Starvin B - Forever Queens CD
by Discourse
$

16.00
---
---
Forever Queens is the result of a journey that started on tour in Australia in 2016 and finished in Sunnyside Queens in 2019. Not just a physical journey, but musical, cultural and nostalgic one too.
A true collaboration.
01. Forever Queens
feat. Chinky QB
02. Caskets
feat. Foul Monday
03. Trust the Ink
feat. Milano & AG of DITC
04. Value of Us
feat. Zima Locke
05. Like How
feat. Foul Monday
06. Shark Tank
07. Stovetop
feat. Milano, Foul Monday
& Agallah
08. Pick Your Poison
09. On the Loose
feat. Foul Monday
10. Just Add Water
All tracks written & performed by Starvin B except where indicated.
All tracks produced & arranged by Discourse.